Choosing the right size for your AlbumLeo shirt is important to ensure the best fit and comfort. Follow these steps to measure yourself and choose the correct size:
Step 1: Measure your neck
Wrap a tape measure around your neck, about 2 centimeters above your collarbone. Make sure the tape measure is snug but not too tight.
Step 2: Measure your chest
Measure the fullest part of your chest, usually just under your armpits. Make sure the tape measure is level and straight across your back.
Step 3: Compare your measurements to the size chart
Use the size chart below to find the size closest to your measurements. Our shirts are regular fit, so if you are in between sizes or prefer a looser fit, we recommend sizing up.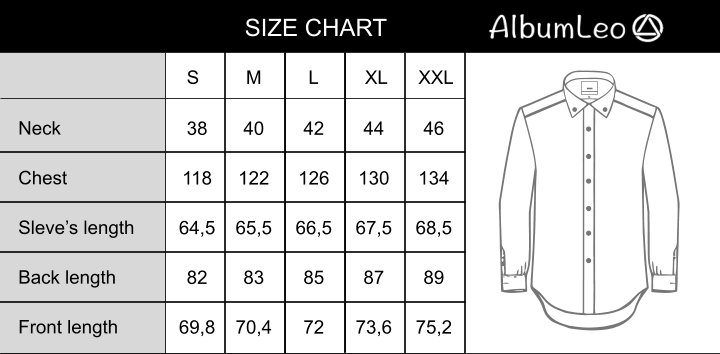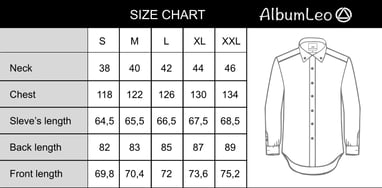 Step 4: Try on your shirt
Once you receive your shirt, try it on to make sure it fits properly. The shirt is designed to be comfortable and provide ease of movement, especially if you plan on wearing it while cycling or doing other active activities.

If you have any questions or concerns about sizing, please don't hesitate to contact us. We're here to help you find the perfect fit for your AlbumLeo shirt.